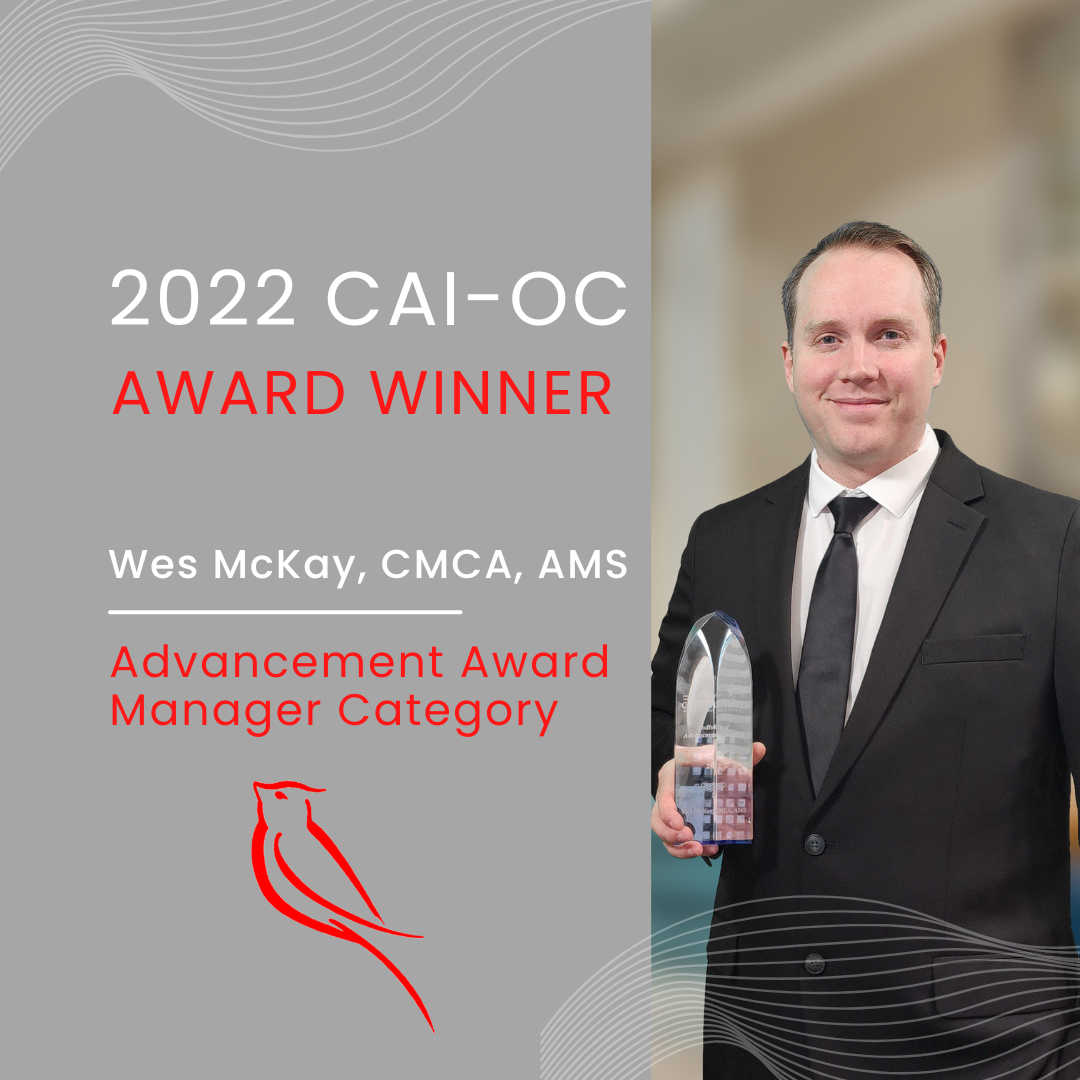 We are proud to announce that on January 28, 2023, Community Manager, Wes McKay, CMCA, AMS was presented with the 2022 Individual Advancement Award, in the Manager category, by the Orange County Chapter of CAI at the Annual Awards Gala!
What Is the CAI Orange County Advancement Award?
The Individual Advancement Award was established to recognize an individual whose ideas have dramatically improved growth, cost savings, efficiency, or development of new services/processes for the company, association, or community they serve.
Committed to Excellence
As a community manager who holds the Certified Manager of Community Associations (CMCA) and Association Management Specialist (AMS) certifications/designations, Wes uses his knowledge in the industry to provide sound guidance to his client Directors. He is committed to expanding his knowledge to provide his clients with the reassurances that he is providing them with the utmost care.
Most notably, in the last year, Wes resolved a two-year insurance dispute for one client who experienced multiple denials to obtaining $11,796.23 from the insurer and $5,000.00 from the homeowners liability insurance, which was also previously denied. This was a cost savings of roughly 17% of their annual income recovered due to his persistence, follow ups, and guidance.
Join us in congratulating Wes McKay for this prestigious award!
Need HOA Property Management Help?