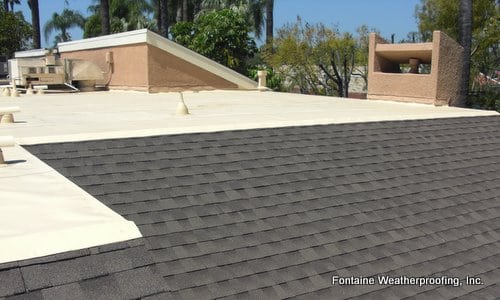 Guest post by Mari Fontaine Binder, Fontaine Weatherproofing, Inc.
Roofing Warranties can be complicated, confusing, and downright tricky at times, but understanding your warranty doesn't have to be so difficult. The extra protection a roof warranty offers is quite valuable, but will be meaningless if the warranty is voided. So, it is important that you carefully read the limitations and restrictive provisions in your warranty. Also, don't forget that there are different types of warranties that provide different types of guarantees. Confusing types of warranties can often lead to misconceptions about the protection your warranty is offering. There are two main types of warranties: Labor and Material.
A labor warranty
guarantees the specific work performed by the installer for a period of time.
A material warranty
is provided by the manufacturer and guarantees the product for a period of time.
A No Dollar Limit (NDL)
warranty covers any cost necessary to fix the roof. These warranties can be purchased from the manufacturer (not the installer). The manufacturer will make sure that the roof meets their specifications before providing the NDL, and they only work with reputable installers. Although these warranties can be pricey they provide a better guarantee. When looking at warranties, ask yourself these important questions:
If the company doesn't exist who will honor the warranty? A warranty will not be backed if a company goes out of business or a product used is discontinued. The stability, reputation, and reliability of a company should be a major factor when looking at a warranty.
Is it too good to be true? Some companies give highly inflated warranties, but won't always back them.
What are the limitations? It is standard that a warranty should have limitations. Commonly a warranty will not cover natural disasters like fires. Also, damage caused by other vendors such as satellite installation is not covered. Basically the warranty protects the client from a bad installation. If the warranty requires that the roof receives preventive maintenance—which is pretty standard—don't forget to do your roof maintenance!
Read the terms of your roof warranty very carefully. It is important to remember that a warranty provides extra security, but this extra protection is meaningless if the warranty voided or not honored.
This article was printed with permission from Fontaine Weatherproofing.  To learn more, please visit their website at www.fontaineweatherproofing.com