On this International Women's Day, we reflect on our founder and our woman-led organization.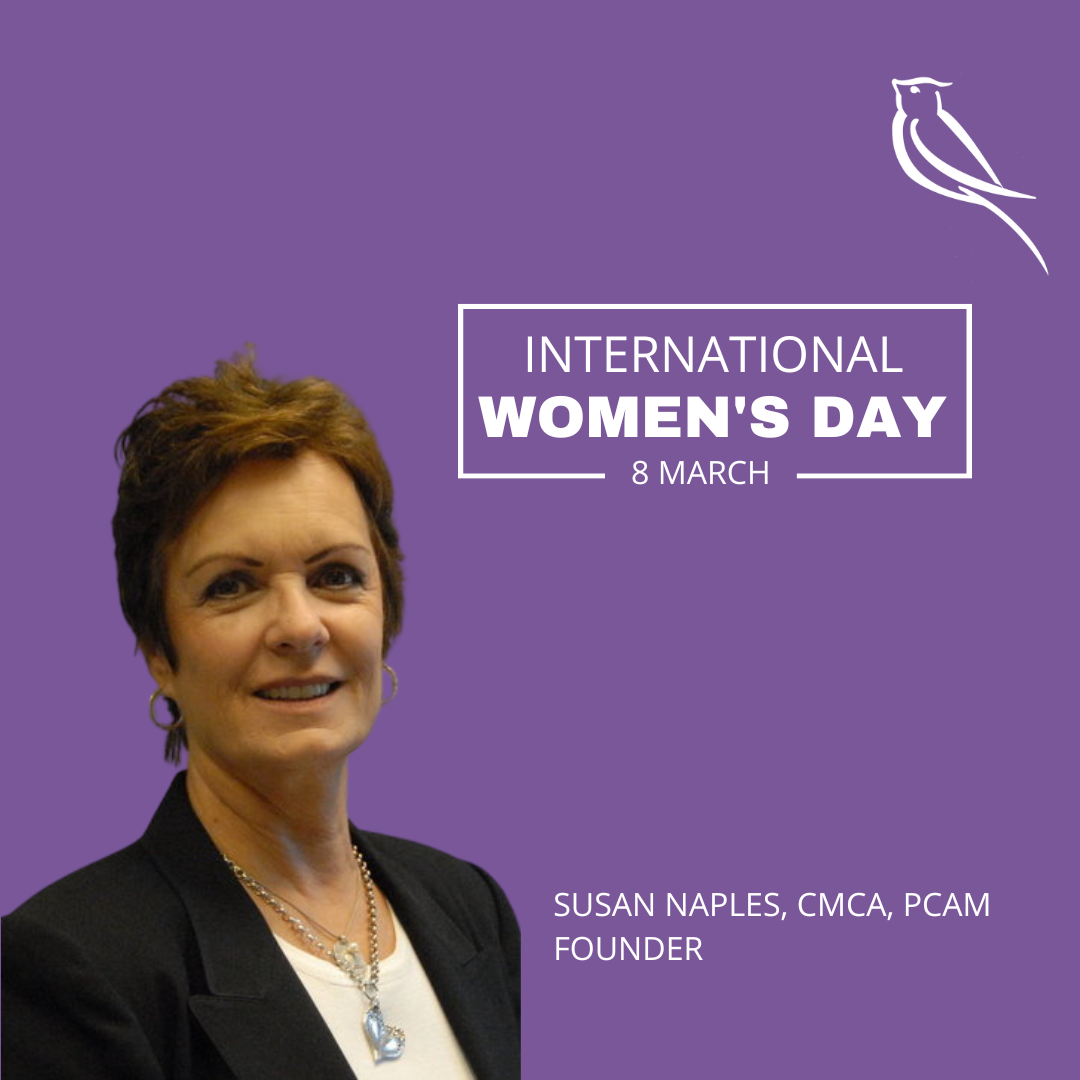 Susan Naples, CMCA, PCAM
Founder
Prior to founding Cardinal in 1981, Susan Naples participated in the funding and establishment of Orange County's first shelter for abused women and their children, and served as the organization's founding Executive Director. This role led her to become familiar with the Common Interest Development industry and she began her career with a management firm in Orange County.
In April of 1981, Susan pursued her dream of opening her own company and made a commitment to continue her support of women by providing career opportunities in a growing field. She was joined by Annette U'Ren and together they led the company as CEO and President. Throughout the years and to this day, the majority of the Cardinal team and leadership team are women. Cardinal continues to support the education and certification of its Community Managers by paying for all Community Association Institute (CAI) education courses and membership fees to further advance their knowledge and careers and encourages their involvement in volunteering for various CAI organizational roles.
Cardinal Property Management's Leadership Team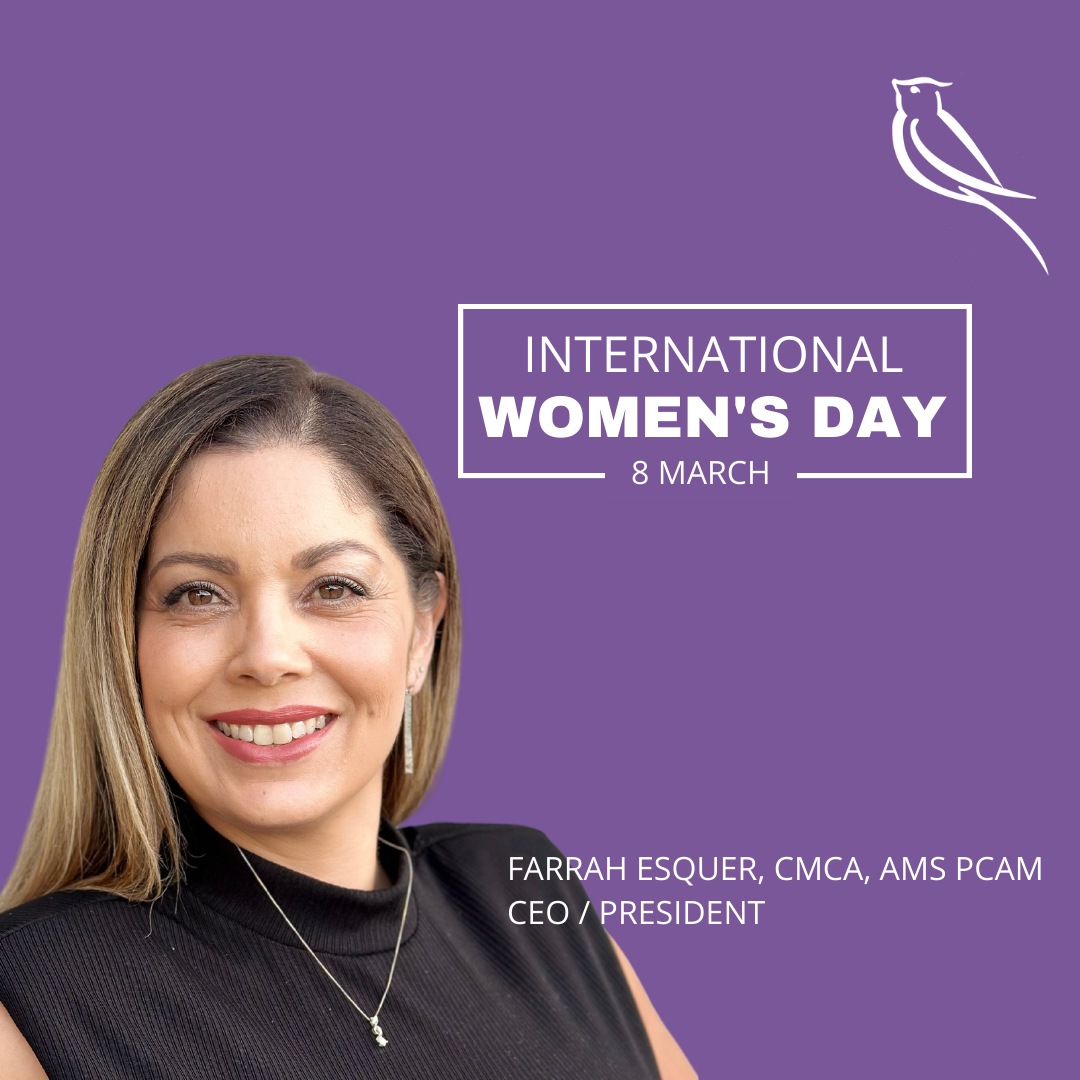 Farrah Esquer, CMCA, AMS, PCAM
CEO/President
Farrah Esquer joined the Cardinal team in 1998 and has held multiple positions of increasing responsibility and was appointed to the position of President in 2010. This was an unprecedented appointment as the president and CEO positions had been previously held exclusively by the founder and owners. Celebrating her 25th anniversary with the company in June of this year, Ms. Esquer was appointed to the position of CEO/President in January 2023. Farrah has carried on the vision of Susan Naples encouraging and providing career opportunities and leadership roles to women. She also continues to look to the future of software and technology to provide the tools necessary to provide the utmost level of customer service and community management to all client communities, while building upon work-life balance and staff support. Farrah is a former president of CAI-OC and has received numerous awards for her industry involvement.
Anna Hibbs
Chief Financial Officer
Anna Hibbs joined the Cardinal team in 1993 in the role of Accounts Payable. Under the mentorship of owner, Annette U'Ren who ran the accounting department and oversaw the accounting team, Anna stepped into the role of financial statement preparation, then on to Accounting Supervisor, and Director of Finance. Celebrating her 30th anniversary with the company in July of this year, Ms. Hibbs was appointed to the position of Chief Financial Officer in January 2023.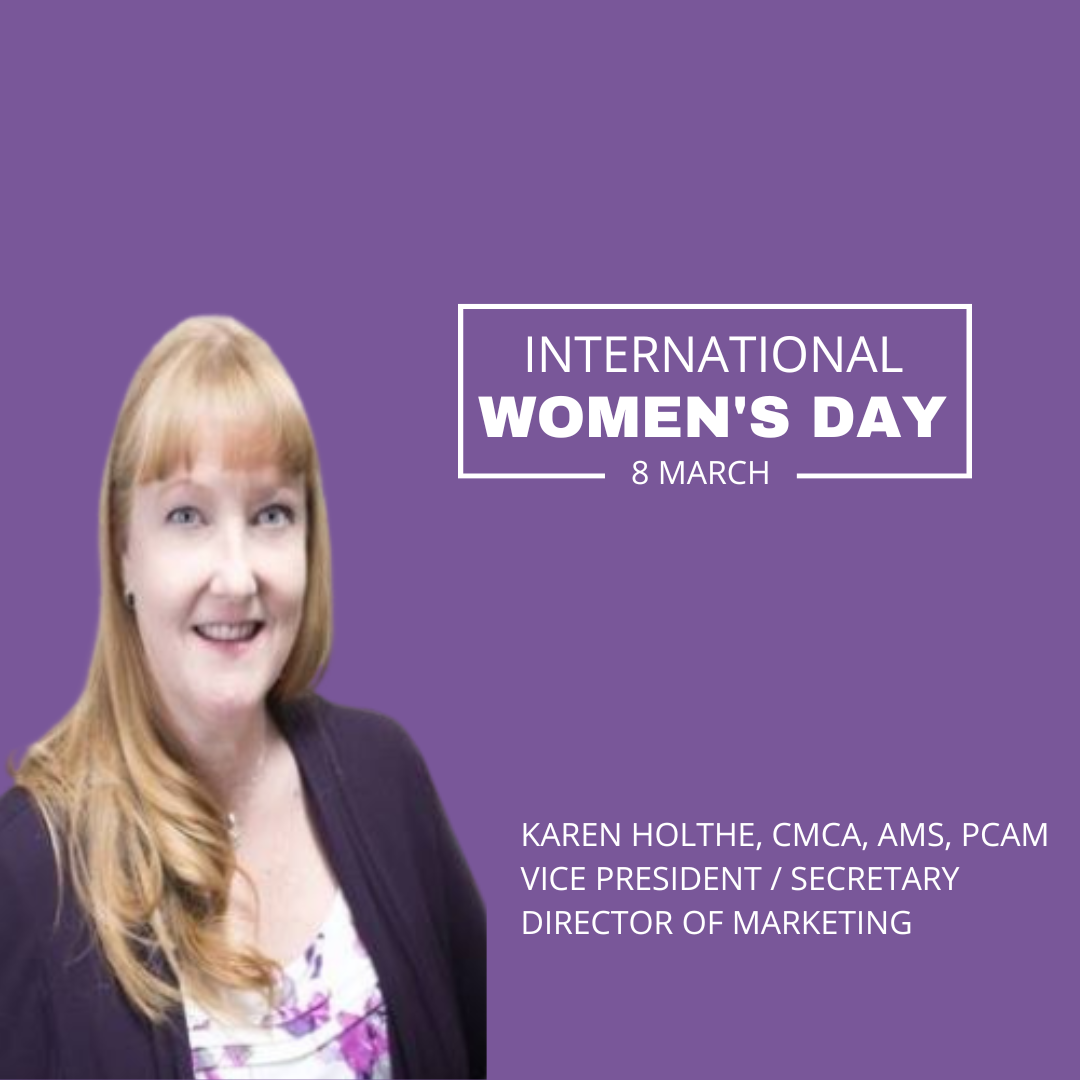 Karen Holthe, CMCA, AMS, PCAM
Vice President / Secretary
Director of Marketing
Karen joined the Cardinal team in 2010 with 15+ years of professional experience working with non-profit Board Members and volunteers. She was quickly promoted to a Community Manager position and into a Senior Community Manager role, subsequently serving as Director of Community Management and Director of Operations & Business Development. Since August 2018, Karen has served as Vice President and Director of Marketing and oversees the Senior Community Manager team. In January 2023, Karen was also appointed to the position of Corporate Secretary. Karen has been a regular speaker at CAI-OC education events and has served on numerous Chapter Committees and as a Member of the Board of Directors. She has received numerous awards for her involvement with the CAI-OC Chapter and as a Community Manager.
Rounding Out our Leadership Team are Theresa Hirschman, Dominique Zarate, Lisa Bryce, and Danielle Zarate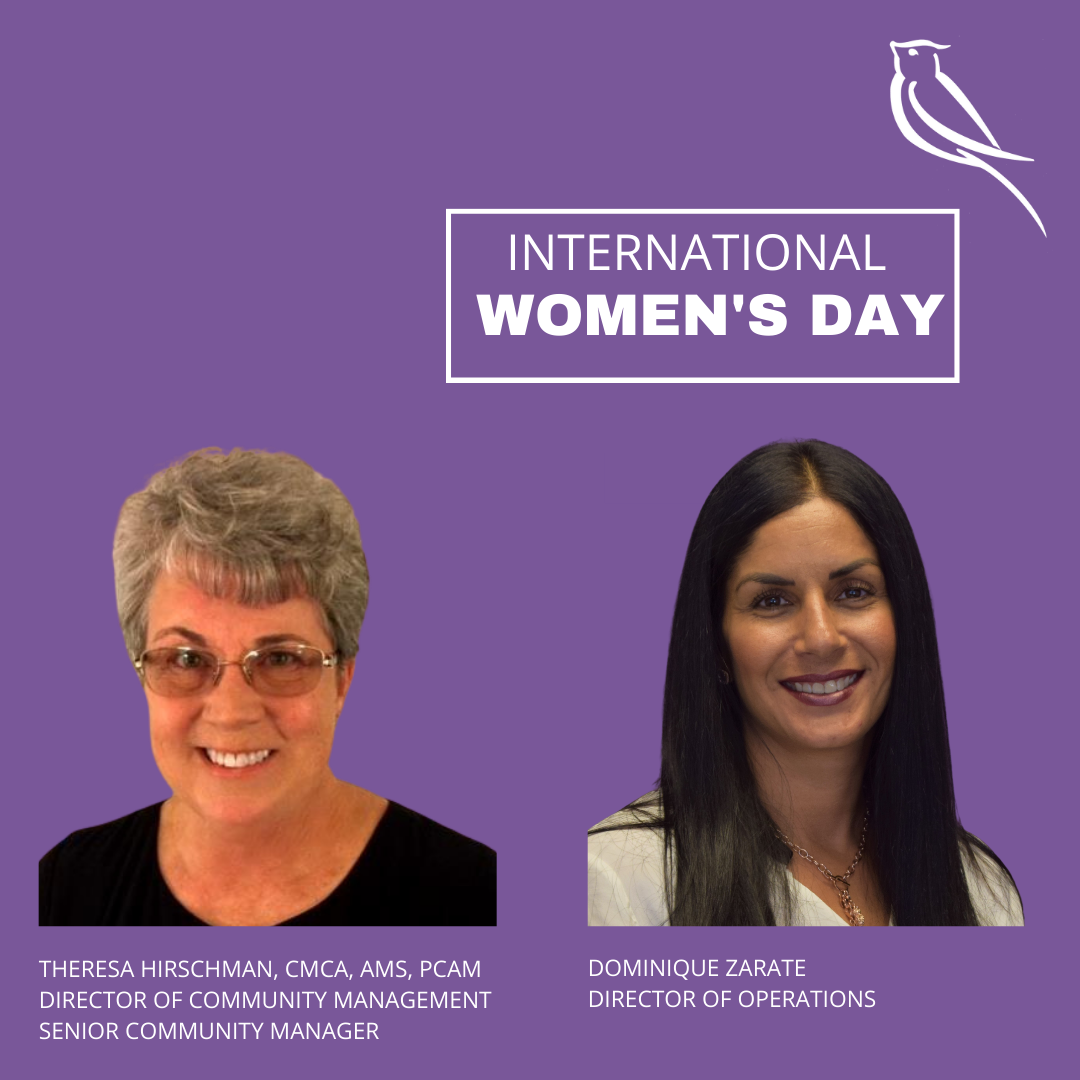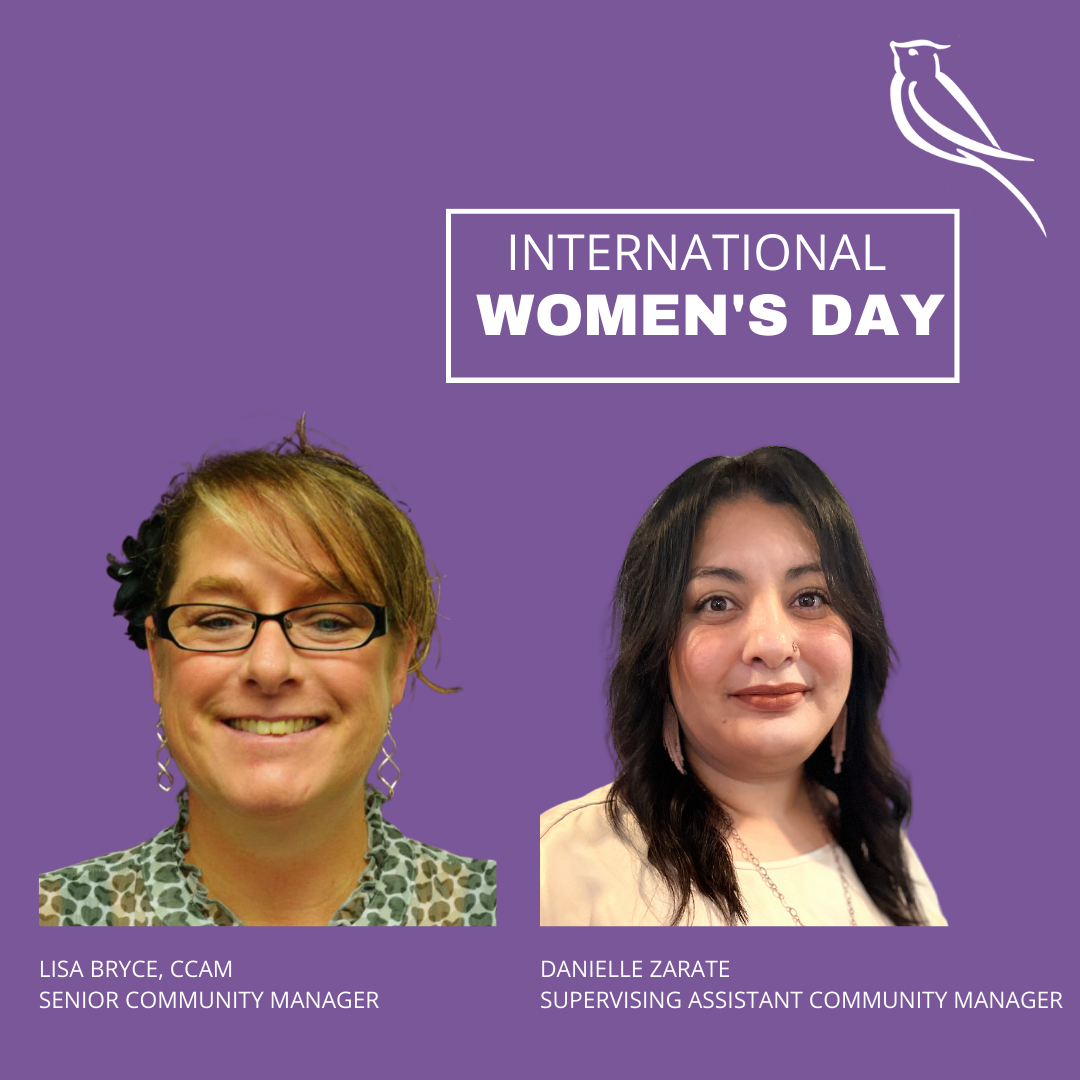 Theresa Hirschman, CMCA, AMS, PCAM joined Cardinal in 2000 with 25+ years in residential and community association management. Theresa serves as the Director of Community Management and Senior Community Manager overseeing a Community Manager team and providing support to the Executive team. Dominique Zarate is the Director of Operations and a 9-year Cardinal employee and is responsible for company operations and staff support. Lisa Bryce, CCAM, is a Senior Community Manager, joining Cardinal in 2015 and oversees a team of Community Managers, providing guidance and training. Danielle Zarate is the Supervising Assistant Community Manager and oversees and provides guidance and training to our Community Management team. Danielle, a 9-year Cardinal team member, also focuses on special projects, including software programming and implementation.
Cardinal's leadership team has a collective total of 151 years with the company! A strong leadership team with longevity is vital to continuing the mission and goals of the company and our reputation with our industry peers is unrivaled.