Cardinal Property Management, AAMC/ACMF, staff, family, and generous business partners, walked along a two mile route at Angel Stadium Saturday night, September 28, to help stamp out leukemia and lymphoma.
[gallery columns="4" ids="2593,2596,2595,2594"]
Cardinal has a long history of supporting The Leukemia & Lymphoma Society in this and other events to raise funds and awareness.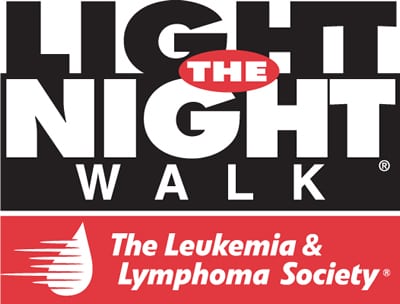 All across America, The Leukemia & Lymphoma Society's Light the Night walkers raise funds and walk for new and more effective treatments so that blood cancer patients of all ages live longer, better lives. Cardinal has been raising funds all year for this event.
Event co-chairs Cardinal Account Manager Christine Santisteban and Accounts Payable Staff Member Noel Krips, organized the year-long fund raising efforts that were generously support by staff, families, and business partners. Events such as a Cinco de Mayo celebration and a Bunco night were well attended and raised funds beyond expectations.
"This is my first year co-chairing Cardinal's 'Light the Night' team, and the experience was inspirational," said Noel.  Seventeen members of Christine's family walked in honor of her brother Salvador, who lost his battle at the age of 26.
Fifty-four people walked with Team Cardinal, and raised 111% of Cardinal's original goal of $15,000. "We raised $16,699.29. Now we know where our bar is set for next year," said Cardinal President Farrah Esquer.
Cardinal placed 4th in the top 10 Fundraising Teams. "This is quite an accomplishment, considering that other teams were from large corporations," said Farrah. "I'm so proud of everyone who worked hard all year to support The Leukemia & Lymphoma Society."