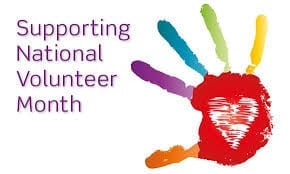 April is National Volunteer Appreciation Month. Cardinal Property Management, AAMC/ACMF, thanks every director, business partner, employee, and family member who works tirelessly serving their Boards, communities, companies, and personal causes. Volunteers are the backbone of our country. They make the difference between success and failure, and sometimes even life or death. We appreciate your hard work and dedication, and hope that you will continue your volunteer efforts through the countless opportunities the world lays before us. In the words of Martin Luther King, Jr.,
"Everybody can be great because anybody can serve."
The Leukemia & Lymphoma Society (LLS) is near and dear to the heart of Cardinal.  Several employees past and present have lost friends and family members due to blood cancers. Some staff members currently have family undergoing a variety of therapies to defeat their cancers. Cardinal, with the support and participation of its clients and business partners, raises money all year for LLS through a series of events such as an annual Bunco party, a black and white event, and ultimately, the annual Light the Night Walk at Angels Stadium.
The Leukemia & Lymphoma Society's Light the Night Walk funds treatments that are saving the lives of patients today. LLS is making cures happen by providing patient support services, advocacy for lifesaving treatments and the most promising cancer research anywhere. And it's all happening now. Not someday, today.
Friends, families, and co-workers form fundraising teams, and millions of people help by donating. These efforts culminate in inspirational, memorable evening Walks in nearly two hundred communities each fall across North America.
[caption id="attachment_2945" align="alignleft" width="279"]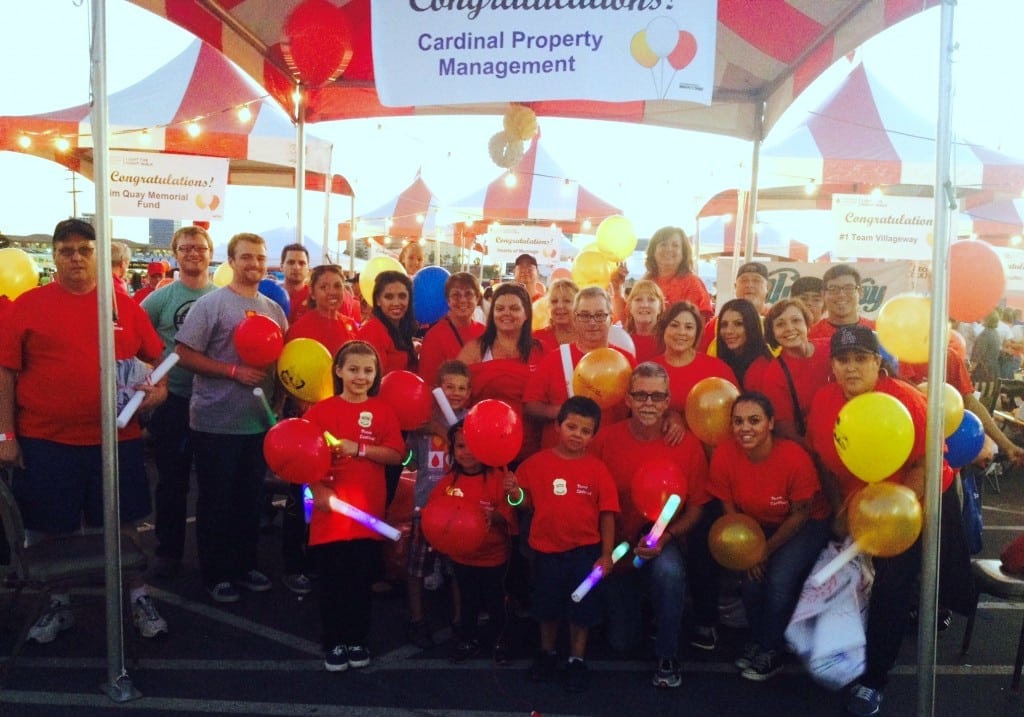 2013 Cardinal Light the Night Team![/caption]
The funds raised by Light the Night participants will help save lives.
Light The Night Walk events are evenings filled with inspiration. During this leisurely walk, Champions For Cures carry illuminated balloons - white for survivors, red for supporters, and gold in memory of loved ones lost to cancer. Thousands of walkers— men, women, and children—form a community of caring, and bring light to the dark world of cancer.
Click here to register to walk with Cardinal Saturday, September 27, 2014, at 4:00 p.m. at Angels Stadium.
This year's team co-captains are Noel Krips and Christine Santisteban.