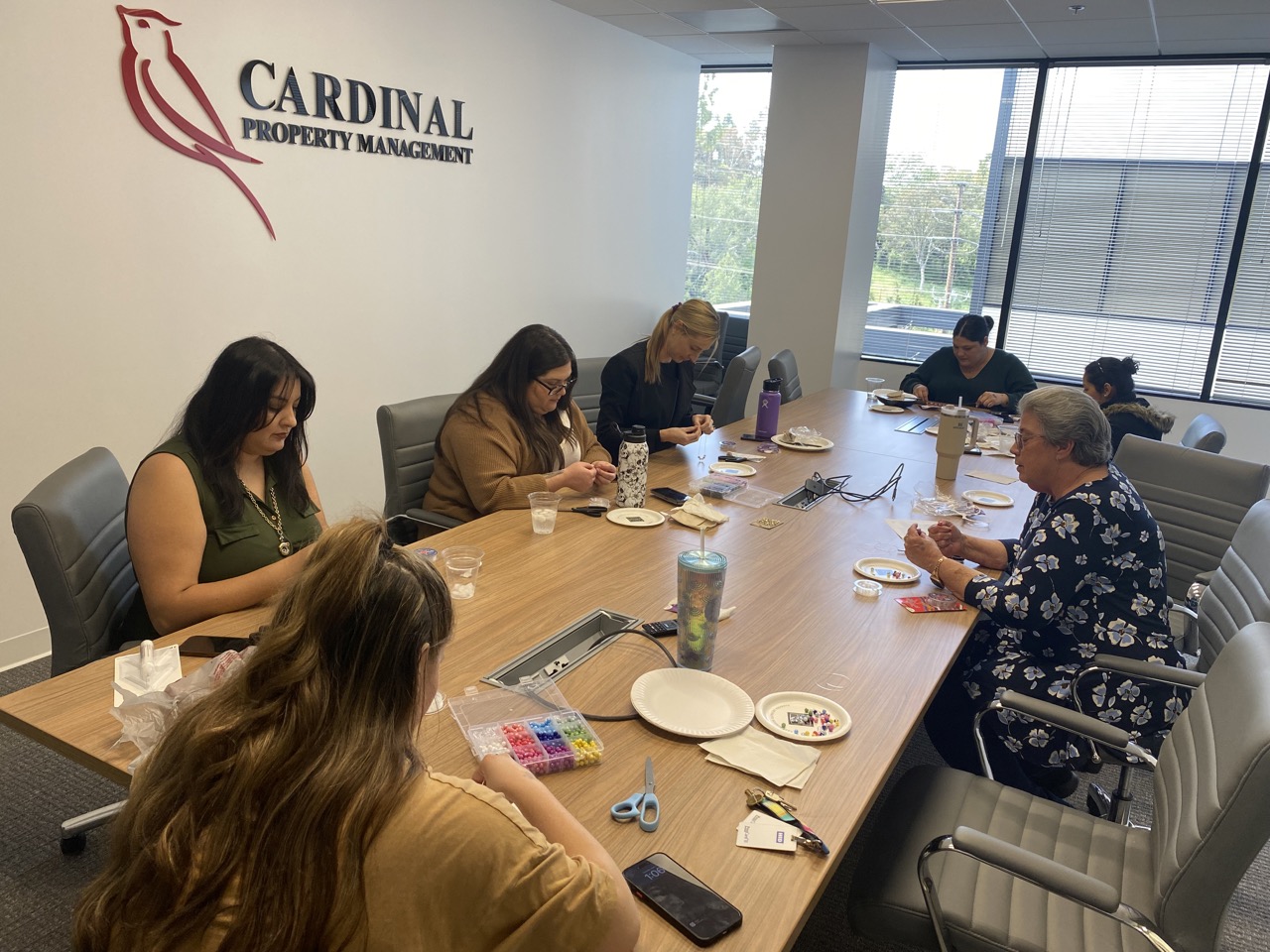 Cardinal staff participated in the CAI-OC Outreach Committees event to make and donate bracelets to CHOC. The CAI-OC Outreach Committee has partnered with CHOC for about 8 years to bring joy to children who are in the hospital over Mother's Day. The donated bracelets are offered to the children as a gift to give to their mothers when they visit on Mother's Day.
Cardinal purchased the needed supplies and staff and family members took part in making the bracelets over several weeks. Theresa Hirschman, Director of Community Management, has volunteered for the CAI-OC Outreach Committee for over 10 years and helped to coordinate the Cardinal bracelet event.
Additionally, Cardinal engaged support from the Ambush Basketball Organization through its Grrrl Power Program to participate as well. The Ambush Basketball Organization was developed by Cardinal's Director of Operations, Dominique Zarate, and its Grrrl Power Program is run by Danielle Zarate, Cardinal's Lead Assistant Community Manager and is designed to empower young women through monthly classes and community outreach.
Together, Cardinal staff, family, and Ambush Basketball were able to make and donate 96 bracelets to the CAI-OC Outreach Committee event to benefit CHOC.